Recently Sold Properties
Take a look at the land that got away!
Nowata
$6,547,500
This North East Oklahoma ranch is perfect for a hunter, cattleman, or investor! With 18 ponds and a border with Oolagah Lake, there is no shortage of water coming with this property. Rural water is also brought in. This property has excellent perimeter and cross fence makes this property ready for a large cattle rancher to immediately come in. there also two excellent sets of corrals and one large holding trap. The property comes with a historic farm house, a foreman house, and two smaller houses for employees. There is also one barn. 1,955.37 acres of the minerals and coal rights transfer with property making this a wonderful long term investment.
Erick
This Hideaway has a 63 acre wheat field centrally located that is a magnet for all the wildlife in the surrounding grassland areas. The topography is rolling with mesquite and Hackberry cover. Well suited for several hunters to hunt at the same time. 63 acres farm land; 78 acres CRP grass; balance in rolling terrain of heavy mesquite cover. 2 submersible pumps, 1 solar well, rural water piped throughout the property with 4, 1500 gallon tanks, 1 pond, Red River frontage. Electricity and rural water situated at a prepared cabin site. At the cabin site is a 8' x 45' metal storage building which can be used for storage or temporary housing. Excellent fence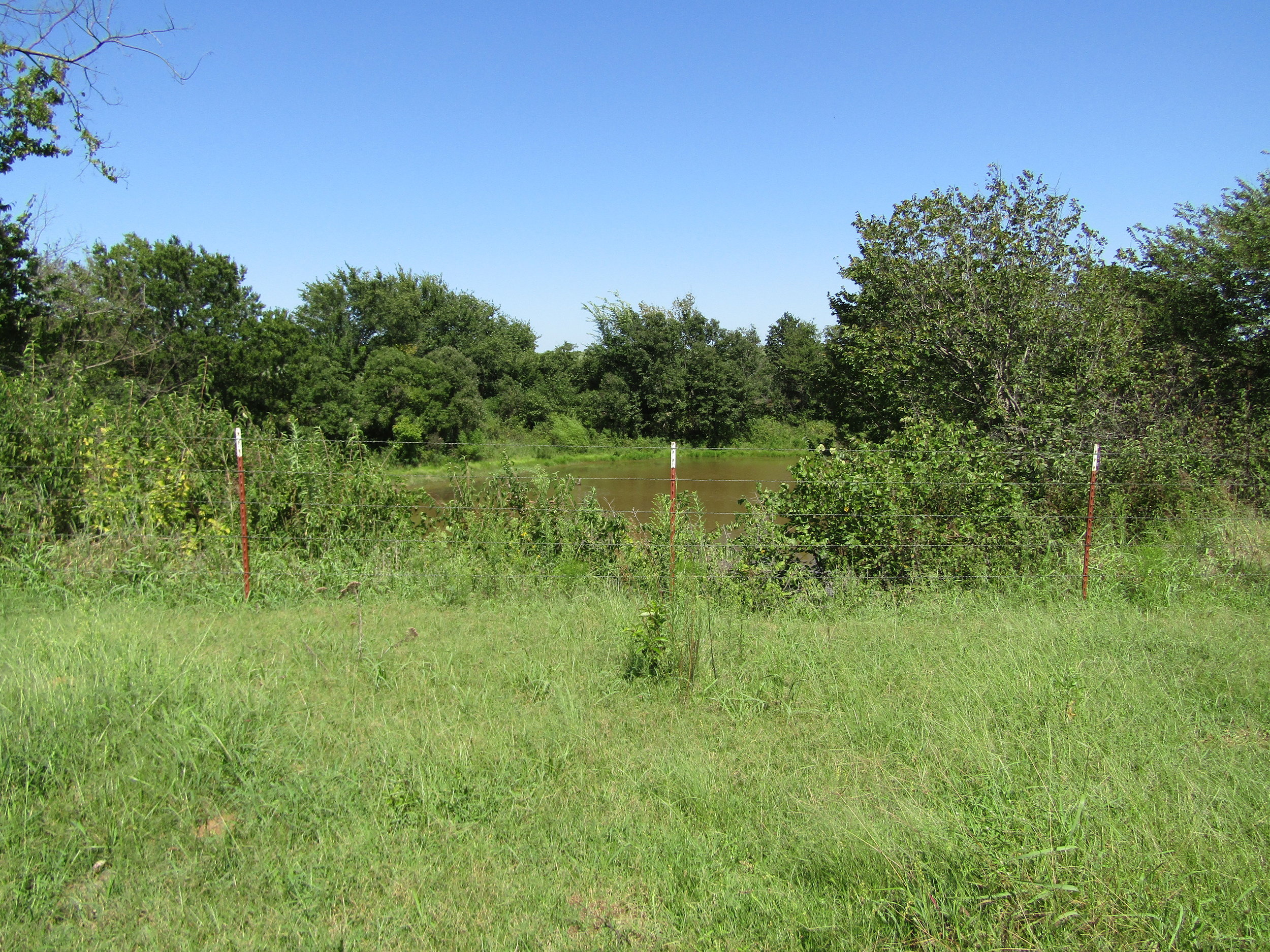 Criner
$2,400,000
A combined 1,400 acres located in McClain County, this ranch has been set up by a cattleman with only his profession in mind. Fence work that has been set up to keep cattle out of the creeks and pond system makes keeping an eye on them simple while internal alley ways make pulling them up to working pens easy. With multiple county flood control lakes fishing and waterfowl hunting is second to none. Turkey, deer, hog, and predator hunting seasons will be enjoyable for years to come. There are also a few coveys of quail left to chase through the creeks if you are up for the challenge!
Elmer
$210,000
Located just east of Elmer, OK this little oasis for wildlife is surrounded by wheat and cotton country. Mesquite trees cover the property allowing for deer, turkey, quail, and hogs to roam freely. two seasons ago, the 140 acres held up to 10 coveys of quail on its own. One pond supplies plenty of water for a small heard of cattle and the land is supplied with electricity and rural water.